We learned whether Barbie clothes fit Blythe dolls. The answer is, kind of. But Barbie's company Mattel released a new type of dolls called Creatable World, and it feels like a fun idea to see how this doll and its clothing works with Blythe.
In 2019, Mattel released a line of "gender neutral" dolls called Creatable World. These androgynous dolls came with a wig, and a mixture of stereotypically female and male or "neutral" clothes and shoes. They have multiple joints, including at the ankles. The dolls were vaguely controversial in farther right or left circles, the former because oh no, woke stuff, the latter because Creatable World Was Seen as making trans and other identities into a consumable product.

Much like Barbie's new, extra diverse Fashionista releases, including dolls with vitiligo, a hearing aid, and prosthetic legs, Creatable World is a pretty cool idea. They are pretty cute, child-like dolls released in a variety of ethnic designs. The clothes are cute, and several cuts above Fashionista and almost any Barbie clothes made these days. The biggest flaw, which is reflected in Amazon.com reviews and at the fabulous Toy Box Philosopher blog, is that the longer hair wigs don't really fit well over the shorter hair on the dolls. Dolls with different wigs are often difficult to pull off, especially when they were meant to be easily removable by a child.

Nevertheless, the dolls are a lovely idea, and a fairly good end result. But the doll market is cruel, and they appears to already be discontinued. You can now find them on Amazon at heavy discounts, which is not a bad idea. Creatable World are cute for their own sake. However, the savvy Blythe doll collector is often looking for cheaper doll clothes that might fit on their dolls. Creatable World is a success in this area as well, but with a a bit of an asterisk.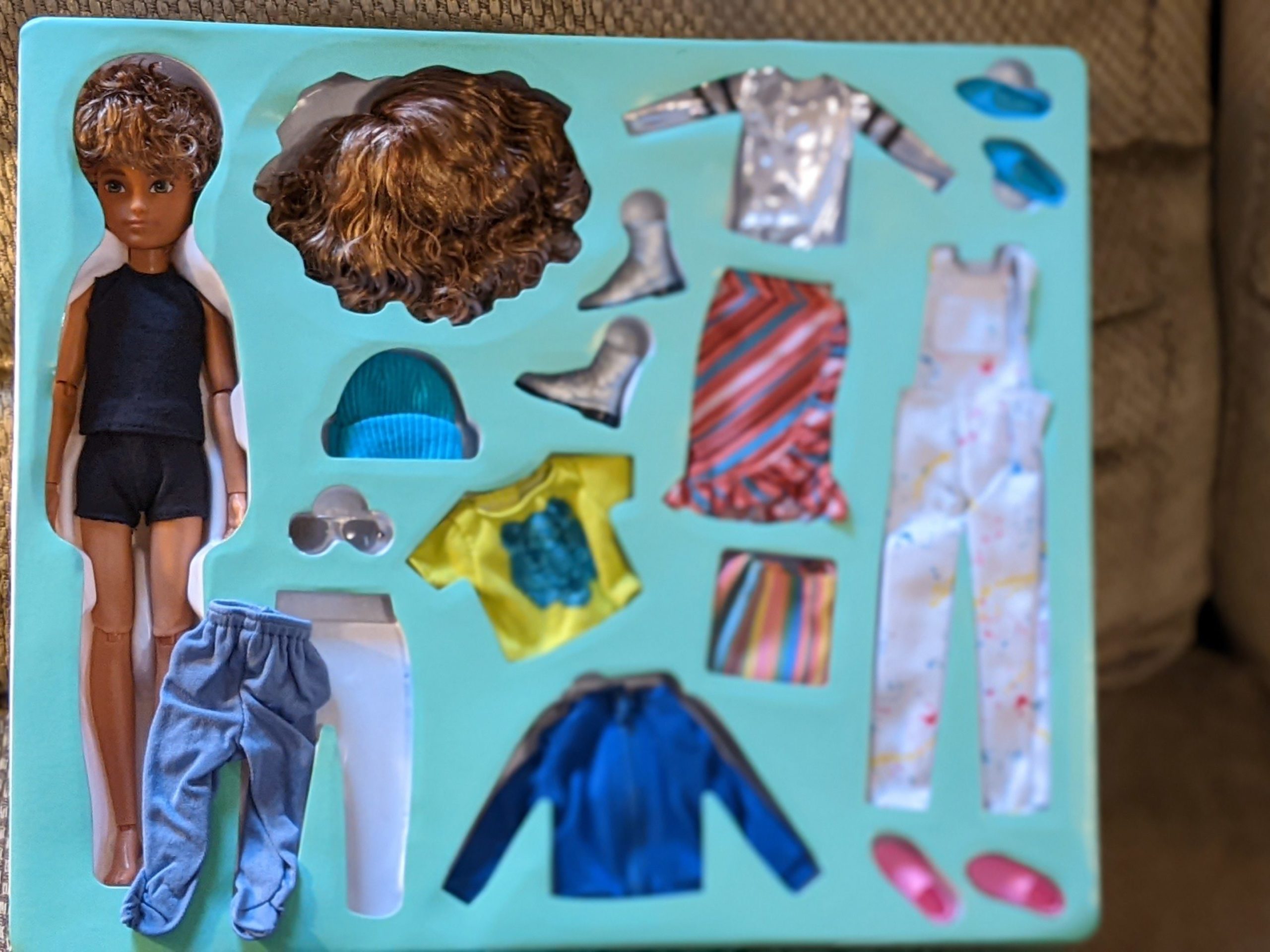 Blythe Body Types and Creatable World Doll Clothes
Not every item of clothing in the Creatable World doll's generous closet fits every Blythe. The hat is obviously tiny. The shoes don't fit at all, except for the boots (kind of) on a jointed Blythe body. However, if you have Blythe dolls with different body types, as a lot of collectors do, it is actually a good deal to spring for a Creatable World doll set in order to see exactly which pieces fit on which doll.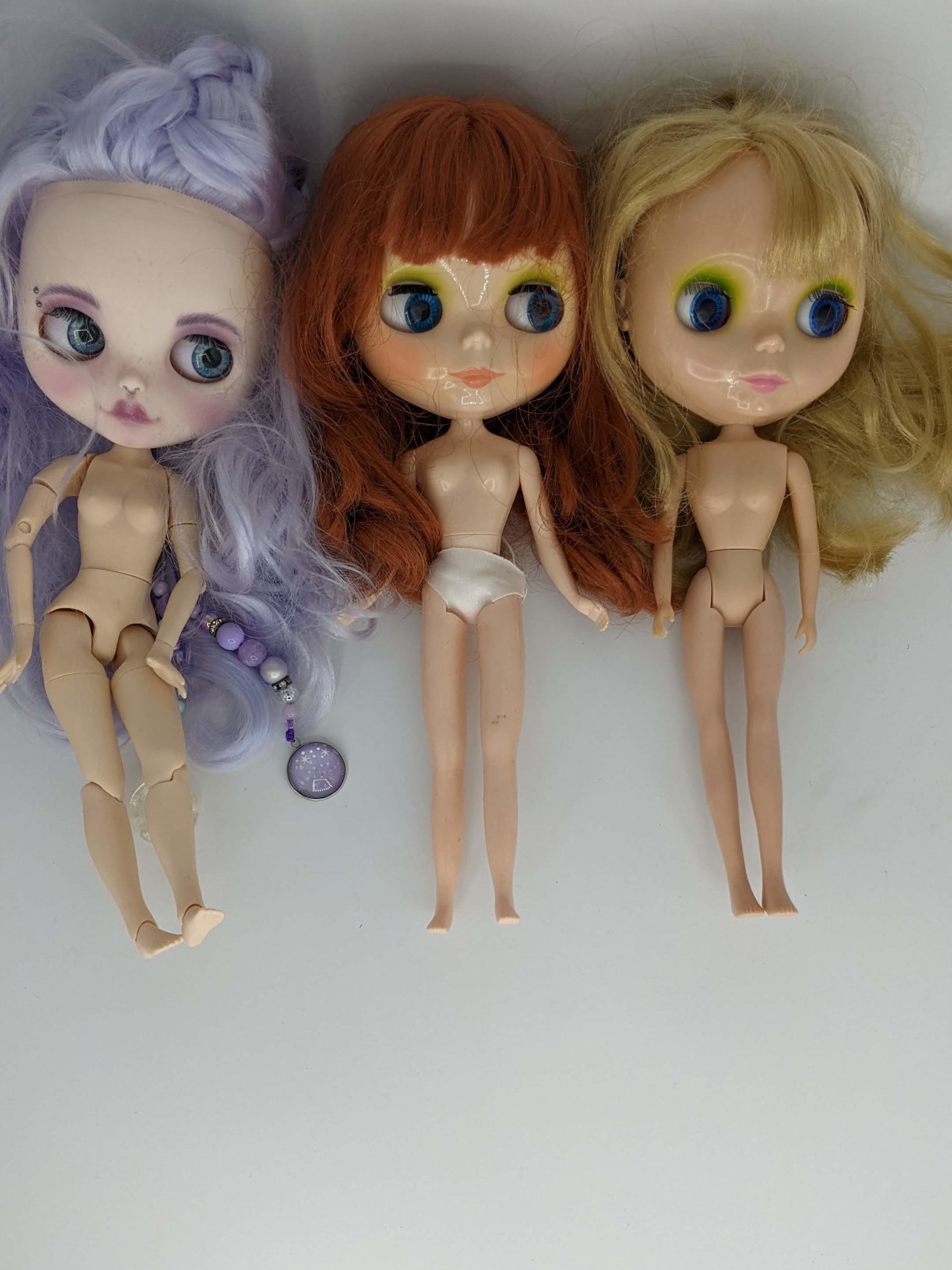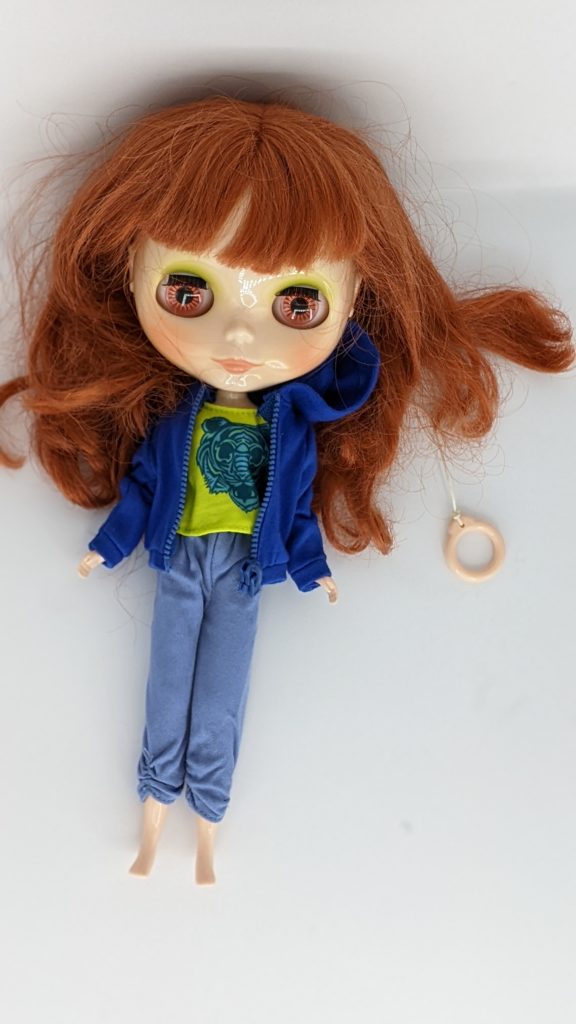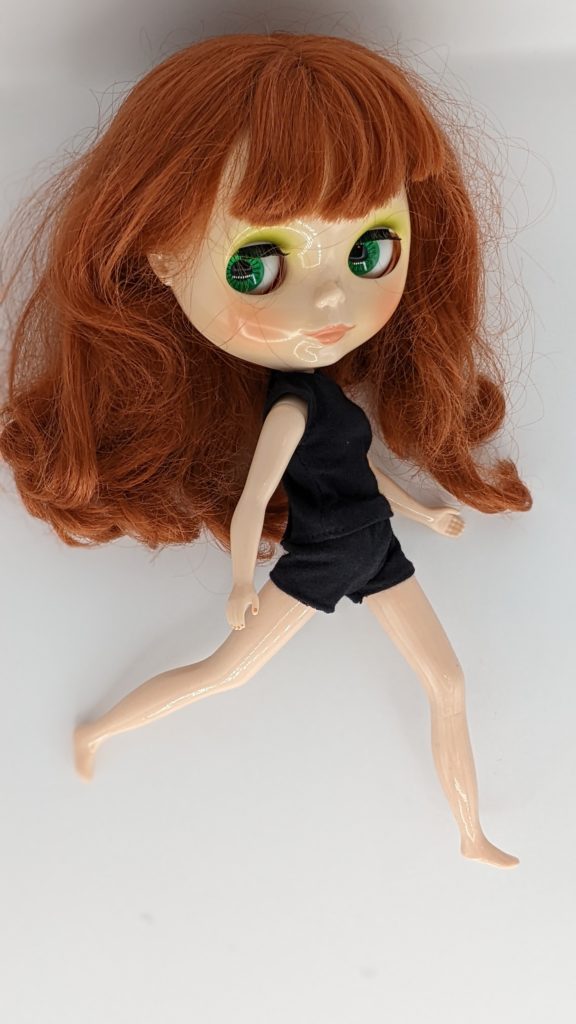 From the above photos, we can see that the Creatable World clothing mostly fits the Sarah Shades Takara Blythe on a regular body. The overalls sort of fit as an oversized jump suit, but they are low in the back and they completely cover Sarah Shades' feet.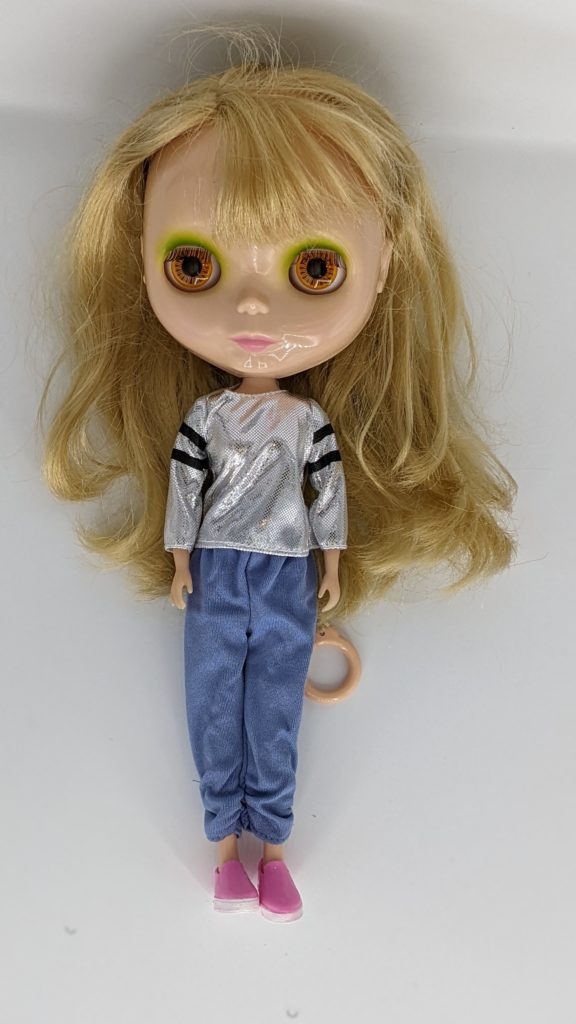 This BL Blythe on a Licca body looks pretty good in Creatable World clothes, but everything that was a little big on Sarah Shades Takara Blythe is even more so on her.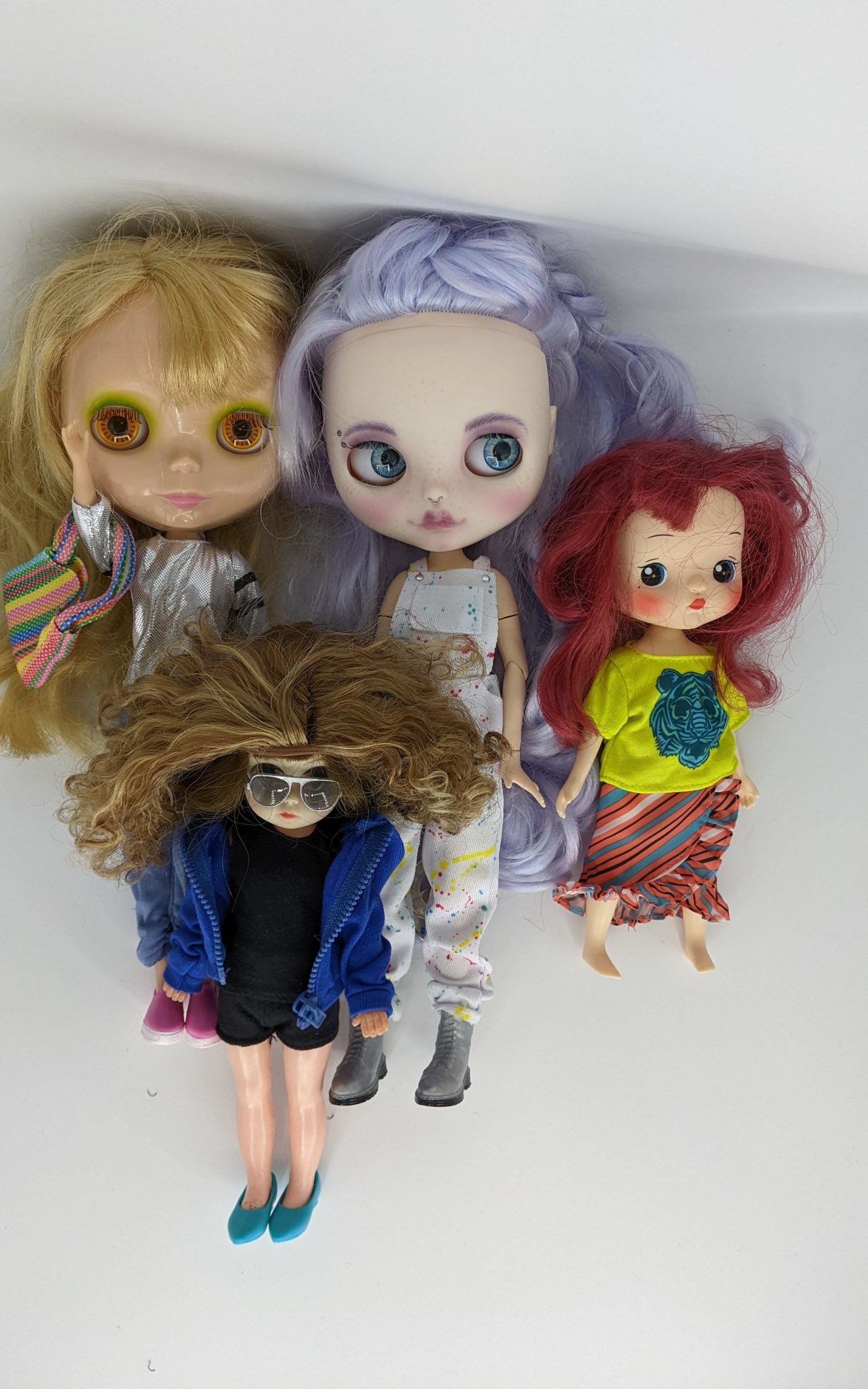 As you can see above, the overalls and the silver boots fit the jointed factory Blythe doll. The black underwear (or exercise outfit) as well as the hoodie (with a broken zipper, sadly; the only clothing complaint), the sunglasses, and even the turquoise shoes and the wig fit Susie Sad Eyes almost perfectly. Holala looks kind of sloppy in her outfit. She wears the clothing like a very short, flatter Blythe, and in this case, it doesn't look nice, even though it more or less fits.